MASTERS OF THE BAROSSA SHIRAZ
About Us
St Hallett Wines represent the very spirit and soul of winemaking in the Barossa
St Hallett represents the very spirit and soul of winemaking in the Barossa.
Our History
Our Purpose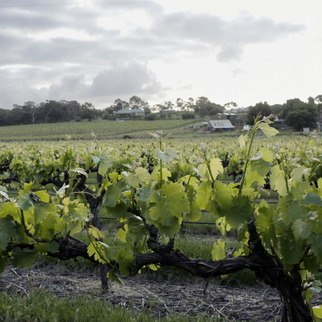 Our vineyards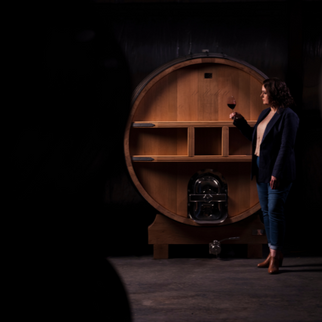 OUR Winemaker
OUR HISTORY
FROM HUMBLE BEGINNINGS
Established in 1944 by the Lindner Family, St Hallett represents the very spirit and soul of winemaking in the Barossa. Over this time, it has grown and changed and reinvented itself to achieve a rare distinction as one of Australia's most respected wine brands.
For most of that time, it was owned, or part-owned, by one family, the pioneering Lindners, who arrived in the Barossa from Silesia in 1838. Through grim determination, heartbreak and near financial collapse, the Lindner family managed to make a meagre living – initially from ports and sherries and marsala – in their galvo shed in the middle of the Barossa. More than 70 years from these humble beginnings, St Hallett has established a reputation for making wines with exceptional quality and character.
Our Purpose
MASTERS OF SHIRAZ
From the beginning, St Hallett understood the importance of saving old vines and focusing on varieties that thrive in the Barossa region – particularly Shiraz. Over the years, St Hallett has built up a deep understanding of the rich tapestry of vineyard sites and climates in the Barossa. With this, an appreciation for and knowledge of local growers and the finest vines and highest-quality parcels of fruit the Barossa can offer.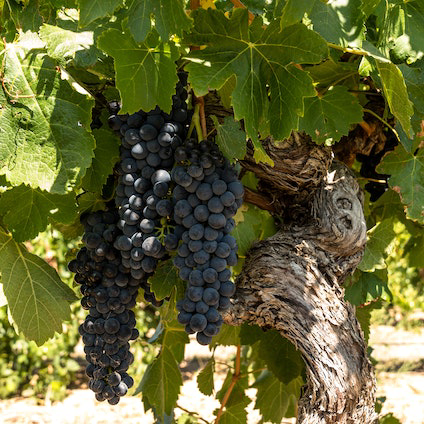 Saving old vines
St Hallett has long understood the importance of saving old vines and focusing on varieties that flourish in the Barossa region and are vital to the region's sustainability – particularly Shiraz.
Connecting with local sources
Strong long-term relationships with focussed and passionate growers give St Hallett access to the Barossa's most prized vineyards, some of which were planted over 100 years ago.
Individualised winemaking
By tailoring fermentation and maturation to each parcel, the St Hallett winemaking team reveals Barossa wines rich textures, depth and diversity, as it should be.
AN UNDISPUTED UNDERSTANDING OF THE LAND
The Barossa consists of two distinct regions, Barossa Valley and Eden Valley. These two Valleys provide the St Hallett winemaking team with a diverse tapestry of vineyards to create the finest Barossa wine.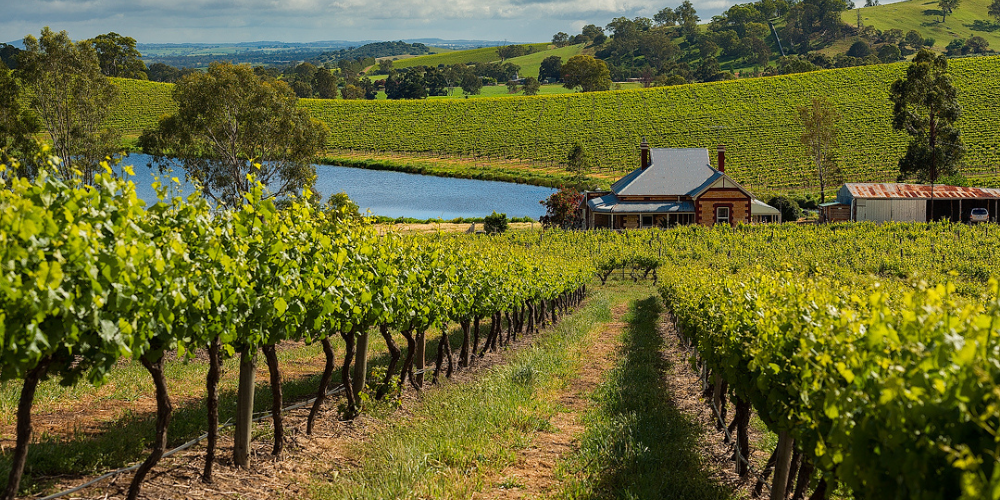 BAROSSA VALLEY
Famous around the world for its premium wines
The diversity of the terroir and the region's levels, combined with its Mediterranean climate, provides the perfect environment to make a range of ultra-premium wines.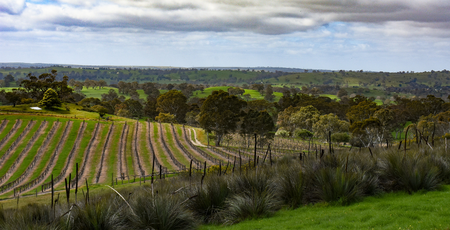 EDEN VALLEY
The Barossa's beautiful high country
One of Australia's premier cool-climate regions identified by its rugged beauty and varied topography. Home to some of the world's oldest Shiraz and Riesling vineyards.
TOPOGRAPHY
Ancient landscapes dating back 200 million years
The Barossa is a patchwork of soil types ranging from deep red and brown clay loams on the valley floor to shallow and rocky sandy loams on the eastern and western ridges.
OUR VINEYARDS
SINGLE SITES, UNIQUE WINES
Interesting blocks make interesting wines, which is why our team at St Hallett Wines has scoured the Barossa to choose the very best sites and has worked with growers throughout the Barossa to source vines with suitable characteristics. By meticulously keeping our parcels separate, our winemakers can consistently craft high-quality wines with a depth of flavour representing particular areas of the Barossa.

With every vintage, our winemaking team learns more about the site's influence on the flavour and quality of the wines. Our winemaking philosophy is relatively simple – minimum intervention and maximum attention.
ANGUS SEABROOK - CHIEF WINEMAKER
MEET OUR WINEMAKER
ANGUS SEABROOK
With a family history in winemaking dating back to 1878, Angus was destined to be a part of this industry. Angus has worked multiple harvests overseas in Portugal, Germany, Canada, and the US before completing his degree in Oenology at the University of Adelaide.

Angus has had a remarkable career in the wine industry and joined our prominent winemaking team in 2020. As the Lead Winemaker of St Hallett Wines, Angus now focuses on crafting wines of style and distinction. He is not only responsible for making the wine but also represents the brand as its ambassador.

Angus has a deep appreciation for the versatility of the wine industry. Having traveled extensively and worked in various wine regions across Europe and Australia, Angus nurtures his love for creating wines that are unique and memorable.

Angus enjoys being surrounded by world-class wines and food. When he's not crafting exceptional wines, he can be found spending time with his family, packing up his camper trailer for a weekend away, and indulging in his love of world wines and gastronomy.
Explore More Wines
${ finalBottlePrice | currencyFromCents }
${ productLabel }
---
${ finalCostPerCaseOrPack | currencyFromCents }

${ caseOrPackLabel } of ${ bottlesPerCase || bottlesPerPack }
${ finalBottlePrice | currencyFromCents }
${ productLabel }
---
${ finalCostPerCaseOrPack | currencyFromCents }

${ caseOrPackLabel } of ${ bottlesPerCase || bottlesPerPack }
${ finalBottlePrice | currencyFromCents }
${ productLabel }
---
${ finalCostPerCaseOrPack | currencyFromCents }

${ caseOrPackLabel } of ${ bottlesPerCase || bottlesPerPack }
${ finalBottlePrice | currencyFromCents }
${ productLabel }
---
${ finalCostPerCaseOrPack | currencyFromCents }

${ caseOrPackLabel } of ${ bottlesPerCase || bottlesPerPack }
${ finalBottlePrice | currencyFromCents }
${ productLabel }
---
${ finalCostPerCaseOrPack | currencyFromCents }

${ caseOrPackLabel } of ${ bottlesPerCase || bottlesPerPack }
${ finalBottlePrice | currencyFromCents }
${ productLabel }
---
${ finalCostPerCaseOrPack | currencyFromCents }

${ caseOrPackLabel } of ${ bottlesPerCase || bottlesPerPack }
${ finalBottlePrice | currencyFromCents }
${ productLabel }
---
${ finalCostPerCaseOrPack | currencyFromCents }

${ caseOrPackLabel } of ${ bottlesPerCase || bottlesPerPack }
${ finalBottlePrice | currencyFromCents }
${ productLabel }
---
${ finalCostPerCaseOrPack | currencyFromCents }

${ caseOrPackLabel } of ${ bottlesPerCase || bottlesPerPack }
${ finalBottlePrice | currencyFromCents }
${ productLabel }
---
${ finalCostPerCaseOrPack | currencyFromCents }

${ caseOrPackLabel } of ${ bottlesPerCase || bottlesPerPack }
${ finalBottlePrice | currencyFromCents }
${ productLabel }
---
${ finalCostPerCaseOrPack | currencyFromCents }

${ caseOrPackLabel } of ${ bottlesPerCase || bottlesPerPack }
${ finalBottlePrice | currencyFromCents }
${ productLabel }
---
${ finalCostPerCaseOrPack | currencyFromCents }

${ caseOrPackLabel } of ${ bottlesPerCase || bottlesPerPack }
${ finalBottlePrice | currencyFromCents }
${ productLabel }
---
${ finalCostPerCaseOrPack | currencyFromCents }

${ caseOrPackLabel } of ${ bottlesPerCase || bottlesPerPack }
${ finalBottlePrice | currencyFromCents }
${ productLabel }
---
${ finalCostPerCaseOrPack | currencyFromCents }

${ caseOrPackLabel } of ${ bottlesPerCase || bottlesPerPack }
${ finalBottlePrice | currencyFromCents }
${ productLabel }
---
${ finalCostPerCaseOrPack | currencyFromCents }

${ caseOrPackLabel } of ${ bottlesPerCase || bottlesPerPack }
${ finalBottlePrice | currencyFromCents }
${ productLabel }
---
${ finalCostPerCaseOrPack | currencyFromCents }

${ caseOrPackLabel } of ${ bottlesPerCase || bottlesPerPack }